I dont wanna get emotional, So this is what I think:
Its perfect. Drape wrap, I love it. I think this will look good on me, If I was as thin as her.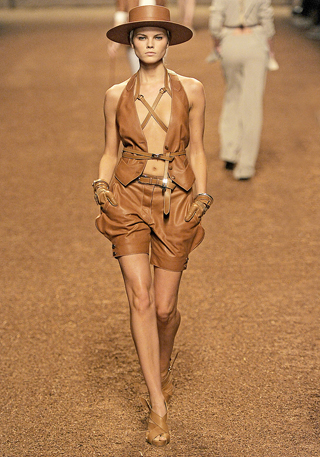 She's so hot in this picture. period.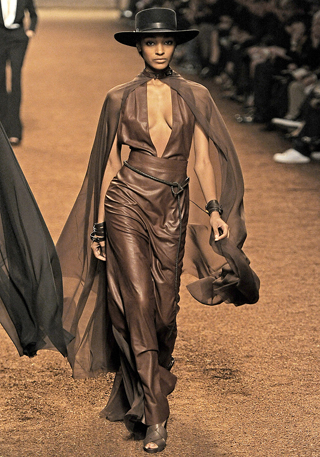 I was never a fan of leather dresses, except short body con ones. But I may have to consider wearing one of these as well. Its so sexy! Good job

Hermès!