How can you not love John Paul Gaultier?
The pieces were really incredibly strange yet amazing. I really love how the silhouettes came together. This is a complete haute couture done rock n roll! =)
I really wanna have a trench coat as hot as this!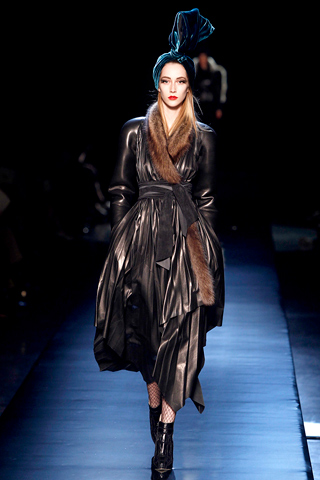 If you know me, you'd probably know how much I'm in love with leather and this dress has done the exact thing to me.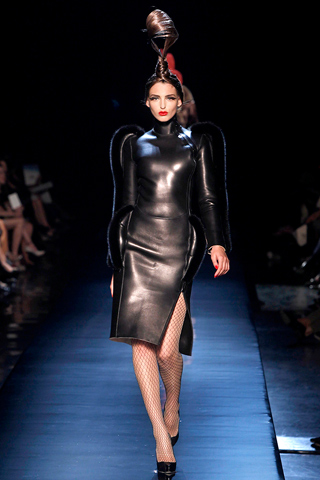 Now THIS is what we call a JPG haute couture. rounded shoulders and hips made it sexy and her hair completes the look.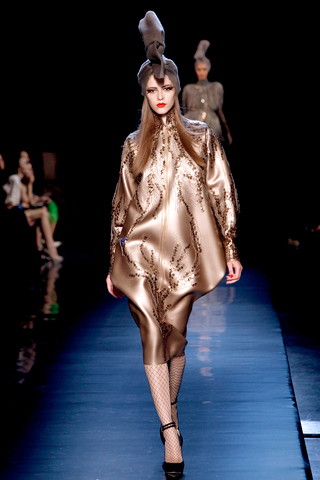 I'm not a fan of silk fabrics but this is just beyond amazing.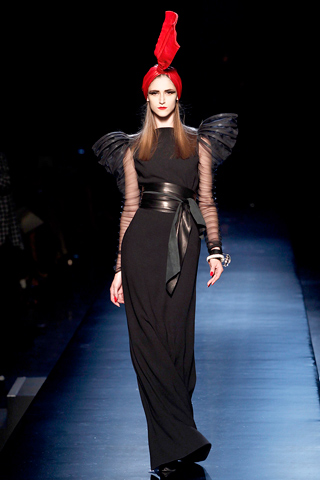 IF I COULD AFFORD THIS DRESS I WOULD WEAR THIS EVERYDAY.
This is a kind of dress I want to be wearing when I go someplace fancy. I can not explain furthermore how much I want to have this.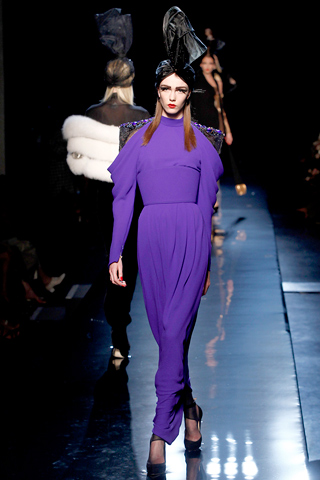 OH! let's not forget this, its very chic and simple but the shoulders really emphasized the drapes on the dress. I wanna have this in black too! I dont do good with colors. Ahihihi